Virtual: Hidden Spirits mid-year collection with Andrea Dionori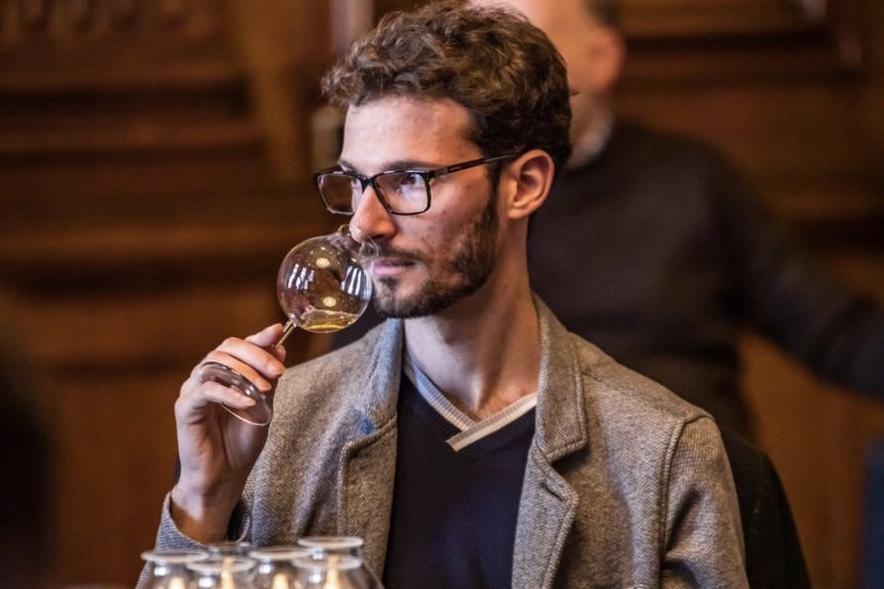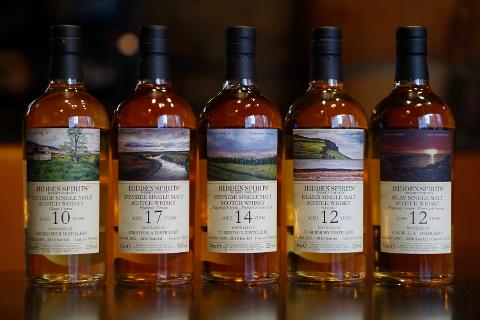 Duration: 90 Minutes (approx.)
Product code: P2WFRV
Prior to founding Hidden Spirits in Italy in 2013, Andrea Ferarri was a passionate whisky collector and blogger. After travelling to Scotland, he began to build connections within the whisky industry, and it wasn't long before Hidden Spirits became a trusted and world-renowned, Italian
run independent whisky company. Hand selecting single casks of exceptional single malt from Scotland, among other products such as grappas, rums and other fine spirits.
Join Andrea Dionori live as we taste the new range of Hidden Spirits single malt whiskies, set yourself up at home on the 28th of July with 5x 30ml of the latest single casks, just landed in Australia one week ago.

We have seen rarities such as heavily peated, heavily sherried Ben Nevis. We have seen Hidden Spirits releases such as the Clynelish 26 Year Old gain massive critical acclaim. What we haven't seen before, is an official Hidden Spirits tasting with Brand Ambassador, Andrea Dionori for these fascinating and eclectic bottlings. Until now!
With distribution deals now in Germany, Hong Kong, Bulgaria and the UK, we look back to 2017 when our own importing arm, Indie Whisky Co. began to bring Hidden Spirits into Australia. Only 3 years ago these bottlings were far and few in-between, fast-forward to 2020, Hidden Spirits' following in Australia has exploded and the whiskies are flowing.
Hidden Spirits has its labels designed by various Italian artists. The images from the Classic and Highproof Collections were taken by Andrea Ferarri himself, en route to the distillery of which the liquid is from. Andrea then commissions an artist to paint them, and thus create the label. Talk about collecting liquid art...
What's included in the pack?

A tasting mat so you can keep track of your drams!
30ml x Inchgower 10 Year Old Single Malt, by Hidden Spirits - 52.9%
30ml x Strathisla 17 Year Old Single Malt, by Hidden Spirits - 52.6%
30ml x Tomintoul 14 Year Old Single Malt. Peated Ben Nevis cask by Hidden Spirits - Cask Strength @ 52.6%
30ml x Ledaig 12 Year Old Single Malt, by Hidden Spirits - 52.8%
30ml x Caol Ila 12 Year Old Single Malt. Bolesna Franca Contea Red Wine cask finish by Hidden Spirits - Cask Strength @ 51.8%
What time should I sign-on, and how do I join the event online?
You will receive a link via email 1 day prior to the event. For any queries, please contact Miranda at events@whiskyandale.com.au
6:30: Zoom waiting room opens
6:55 - 8:00: Tasting
8:00 - 8:30: Community catch-up, and questions
After the tasting:
Hidden Spirits bottlings will be available to purchase after the tasting via our online shop, please be advised bottles may be delayed in arriving due to Coronavirus mail delays.

Pickup & Postage:
Pickup of Hidden Spirits tasting packs is available free of charge from Whisky & Alement at 270 Russell Street, Melbourne and you will be notified via email when your pack is ready for pickup. The venue is open for pickup of tasting packs on Wednesday, Friday and Saturday, 12pm - 6pm.

Express Post of Hidden Spirits tasting packs is available for a flat fee of $9 per pack.