Furneaux Distillery First Look: Peated Releases with distiller Tom Ambroz and founder Damien Newton-Brown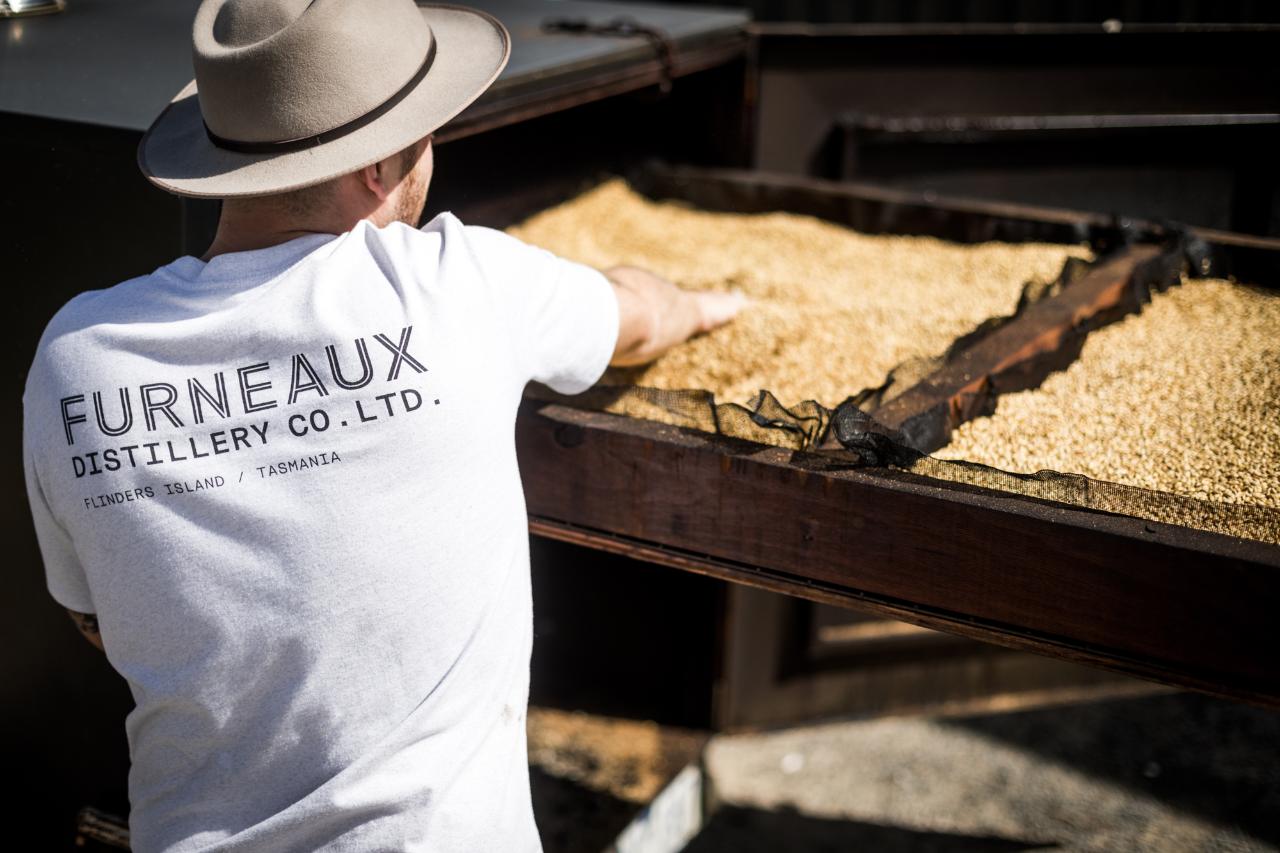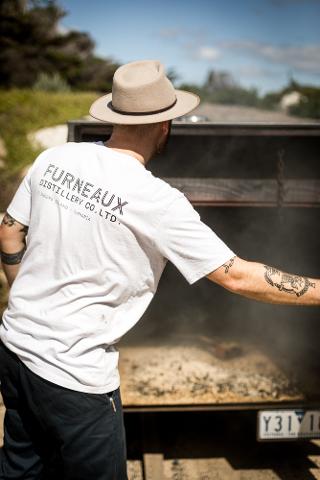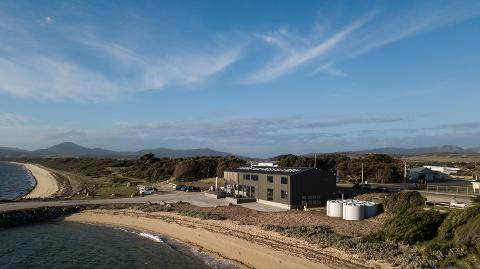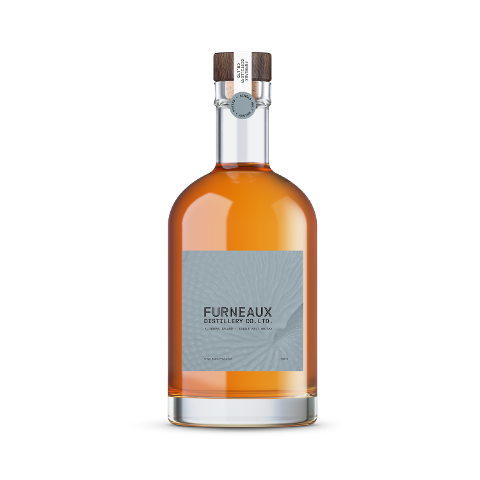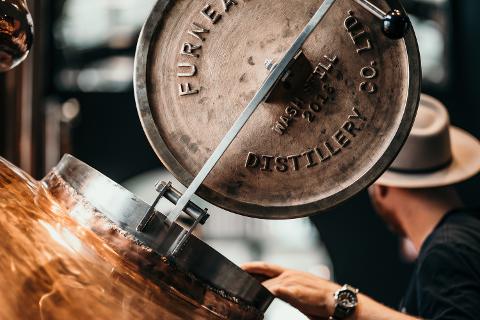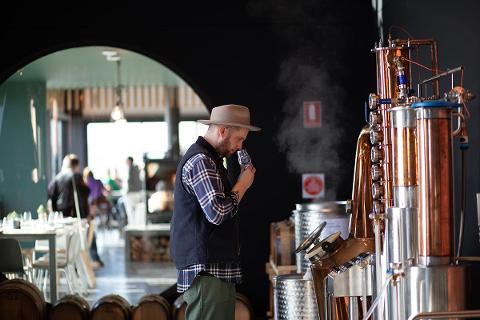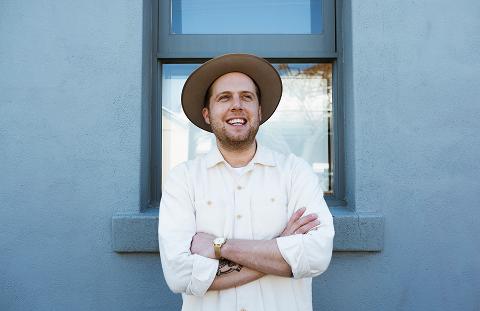 Duration: 90 Minutes (approx.)
Product code: P3KFF7
Set yourself up at home on the 10th of September, and be joined by distiller Tom Ambroz and founder Damien Newton-Brown as they launch with us the Furneaux Distillery inaugural peated whiskies.
The distillery, located on Flinders Island in the middle of the Bass Strait, was conceived for this very style of whisky! After visiting Islay in Scotland, famous for its peaty drams, Furneaux realised that Flinders Island too had - in abundance - the conditions to make a maritime peated whisky.

The peat on Flinders Island has come from succulent salt marsh herbs and swamp mats, bordered by an understory of heath and tussocks amongst coastal wattles, tea tree, and melaleucas. This gives it an intrinsically briny, earthy and unmistakably Tasmanian maritime flavour. A little softer than Scottish peat, the salt and spice is an amazing and unique character in any whisky we have seen.
"To be finally decanting our first batch of Flinders Island peated whisky is a momentous occasion for us at Furneaux Distillery. The liquid coming out of these casks represents the fruition of a dream to create a maritime peated whisky on a remote island in the middle of Bass Strait."
~ Damien Newton-Brown, Founder and Distiller
What's included in the pack?

A tasting mat so you can keep track of your drams!

30ml x 100% Flinders Island Peated Bourbon Cask
Batch #1 - FPB1 48% ABV
"Vanilla and earthy dark sugar on the nose, palate is bright and spicy, showing characters of cinnamon and smoke. This whisky takes dilution well, with more of the peat profile coming out at lower ABV. Finish is very chewy and has great length."
30ml x Flinders Island Peated Apera Cask
Batch #1 - FPA1 47.7% ABV
"This whisky is all oak, raisin and salted caramel. Amazing rich and dark profile of clove and toffee. Smoke profile is light and delicate, which balances nicely with the richness of a fortified cask. As this whisky is allowed to breathe, and with a touch of water, it will change extremely, opening up more of that earthy tannin."
30ml x 50/50 Flinders & Scottish Peated Bourbon Cask
Batch #1 - FSPB1 47.7% ABV
"Vanilla, tobacco and brown sugar on the nose, palate of porridge, orange, and light honey. The Scottish influence provides a bit more of the classically meaty peat profile on the front palate, which is supported by the warmer, softer spice and smoke from the endemic peat on the back. This whisky is beautifully balanced, and a wonderful meeting of both worlds."
30ml x 50/50 Flinders & Scottish Peated Apera Cask
Batch #1 - FSPA1 48% ABV
"German fruit cake and Port Royal tobacco dominates this flavour profile. Rich and sweet, with a lovely earthy backbone and a lingering root beer note on the finish. This whisky has an amazing confluence of flavours with Scottish peat, Flinders Island smoke and brine, and South Australian fortified wine all working together in delicious harmony."
30ml x Furneaux Untamed Gin + Fever Tree Mediterranean Tonic Mixer!
Whisky & Alement have always strived to offer premium resources for whisky education, as well as opportunities for community connection. So, for half an hour after the conclusion of the event, we welcome you to turn your microphone on and touch base with the community for a catch-up + Q&A. We miss being the agent for friends getting together, so please, relax and enjoy a palate-cleansing G&T thanks to our sponsors; Untamed Gin and Fever-Tree.
What time should I sign-on, and how do I join the event online?
You will receive a link via email 1 day prior to the event. For any queries, please contact Miranda at events@whiskyandale.com.au
6:45: Zoom waiting room opens
7:00 - 8:15: Tasting
8:15 - 8:45: Community catch-up, and questions
After the tasting:
The Furneaux Distillery first releases will be available to purchase after the tasting via our online shop, please be advised bottles may be delayed in arriving due to Coronavirus mail delays.

Pickup & Postage:
Express Postage - $9 per tasting pack.
[Images via: Furneaux Distillery & Hunting for George]