Virtual: Backwoods Single Malt Launch with Founders Bree & Leigh Attwood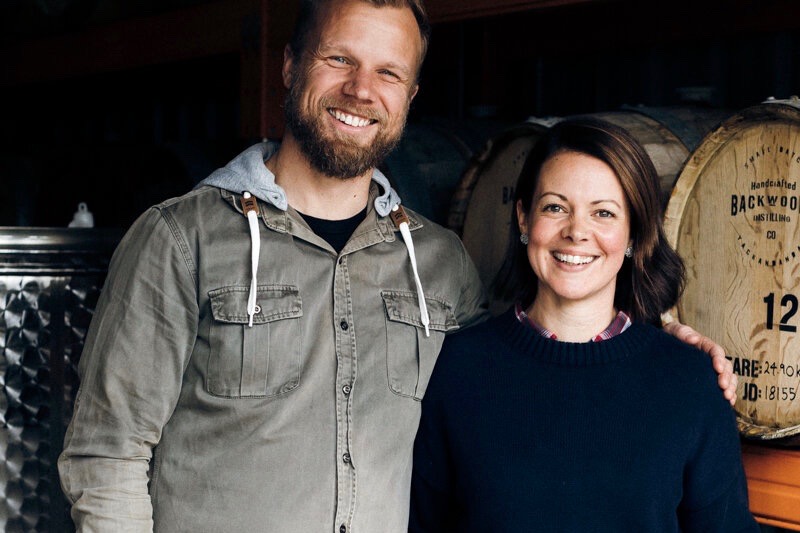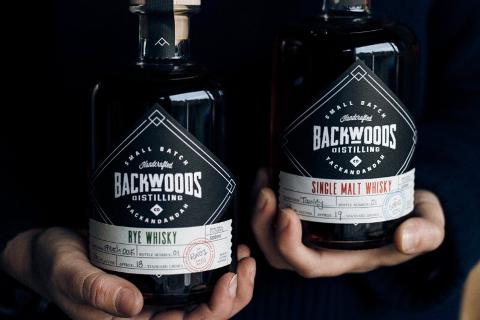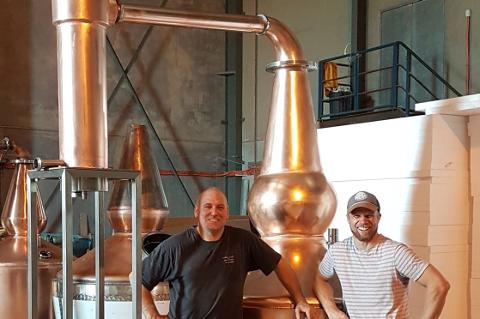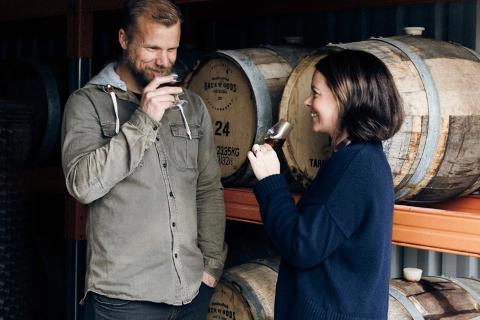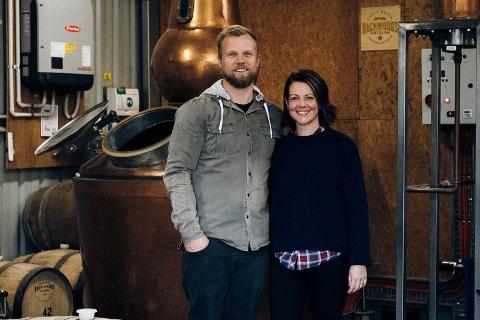 Duration: 90 Minutes (approx.)
Product code: P7SKNF
Join us on August 6 as Backwoods Distilling Co. founders, Bree and Leigh Attwood take to the Whisky & Alement virtual stage. Set yourself up at home with Backwoods inaugural Rye and Single Malt releases, and taste Backwoods Distilling Co.'s Single Malt Whisky, for the very first time.

Located in North-East Victoria in a town called Yackandandah, Backwoods Distilling Co. was founded by Leigh and Bree Attwood in 2017. After living the city life for years with two young children, Bree and Leigh decided it was time to return to the region they both hail from. A shared love of whisky, science and craftiness soon evolved into a dream, and that dream evolved into Backwoods Distilling Co.
Whisky & Alement are very excited to offer a platform for Bree and Leigh to show the Australian whisky community what they have created, as it was only last year when W&A staff took a day-trip to the distillery and sampled some promising young spirit. Three varieties of Australian grown and malted barley make up the mash-bill for Backwoods single malt whisky. After a seven-day, slow ferment the wash makes its way through Backwoods' one of a kind 1250L copper pot still (built by Mark Burns of Burns Welding and Fabrication in NSW) not once, but twice. Backwoods barrels are hand-selected from the Australian whisky and wine industries, and their fleet includes 100 and 200 litre casks that have previously held whisky, red or fortified wines.
Backwoods = "A wooded area located away from big cities and the influence of modern life. A place you can go and experience something different."

Flavour profile of the Rye: "Our mash bill is 60% malted rye, which delivers an earthy and ginger spice character. We add barley and wheat to tame the rye with a sweetness and creamy nuttiness. A small amount of chocolate malt is noticeable on the finish and compliments the character of the French Oak cask. The rare pairing of rye and French Oak helps make this Rye Whisky uniquely Australian, particularly as the cask previously held classic Australian Shiraz. The rich rye character stands firm amongst the chewy sweetness imparted by this special cask."
Flavor profile of the Single Malt: "Our careful selection of malts for the mash bill balance the gentle sweetness of honey and caramel, with an earthy and grassy profile. The spirit was laid to rest in Australian Tawny casks, chosen as a salute to the fortified winemakers of North East Victoria. We patiently waited until just the right amount of extraction was achieved, ensuring the malt profile remained present "
What's included in the pack?

A tasting mat so you can keep track of your drams!
50ml x cocktail on arrival. Backwoods Wild Rye, Whisky & Alement house-made coffee and coconut liqueur + Oloroso Sherry.
Just add ice and stir until it reaches your desired temperature and level of dilution!
30ml x Backwoods Rye Whisky. French Oak, ex-Shiraz cask - 46%
30ml x Backwoods Single Malt Whisky. French Oak, ex-Tawny cask - 48%
*Post-tasting refreshment:
Otherside Brewery Harvest Red Ale (Galaxy & Mosaic hopped) 375ml - 5.4%
*Whisky & Alement have always strived to offer premium resources for whisky education, as well as opportunities for community connection. So, for half an hour after the conclusion of the event, we welcome you to turn your microphone on and touch base with the community. We miss being the agent for friends getting together, so please, relax, catch-up and enjoy a Harvest Red Ale thanks to Otherside Brewery.
What time should I sign-on, and how do I join the event online?
You will receive a link via email 1 day prior to the event. For any queries, please contact Miranda at events@whiskyandale.com.au
6:30: Zoom waiting room opens
6:55 - 8:00: Tasting
8:00 - 8:30: Community catch-up, and questions
After the tasting:

Backwoods Single Malt and Rye whiskies will be available to purchase after the tasting via our online shop,
please be advised bottles may be delayed in arriving.
How do I join the event online?
Pickup & Postage:
Pickup of Backwoods tasting packs is available free of charge from Whisky & Alement at 270 Russell Street, Melbourne and you will be notified via email when your pack is ready for pickup. The venue is open for pickup of tasting packs on Wednesday, Friday and Saturday, 12pm - 6pm.

Express Post of Backwoods tasting packs is available for a flat fee of $9 per pack.