Virtual: Danish Whisky is here! Stauning with Co-founder and CMO Alex Højrup Munch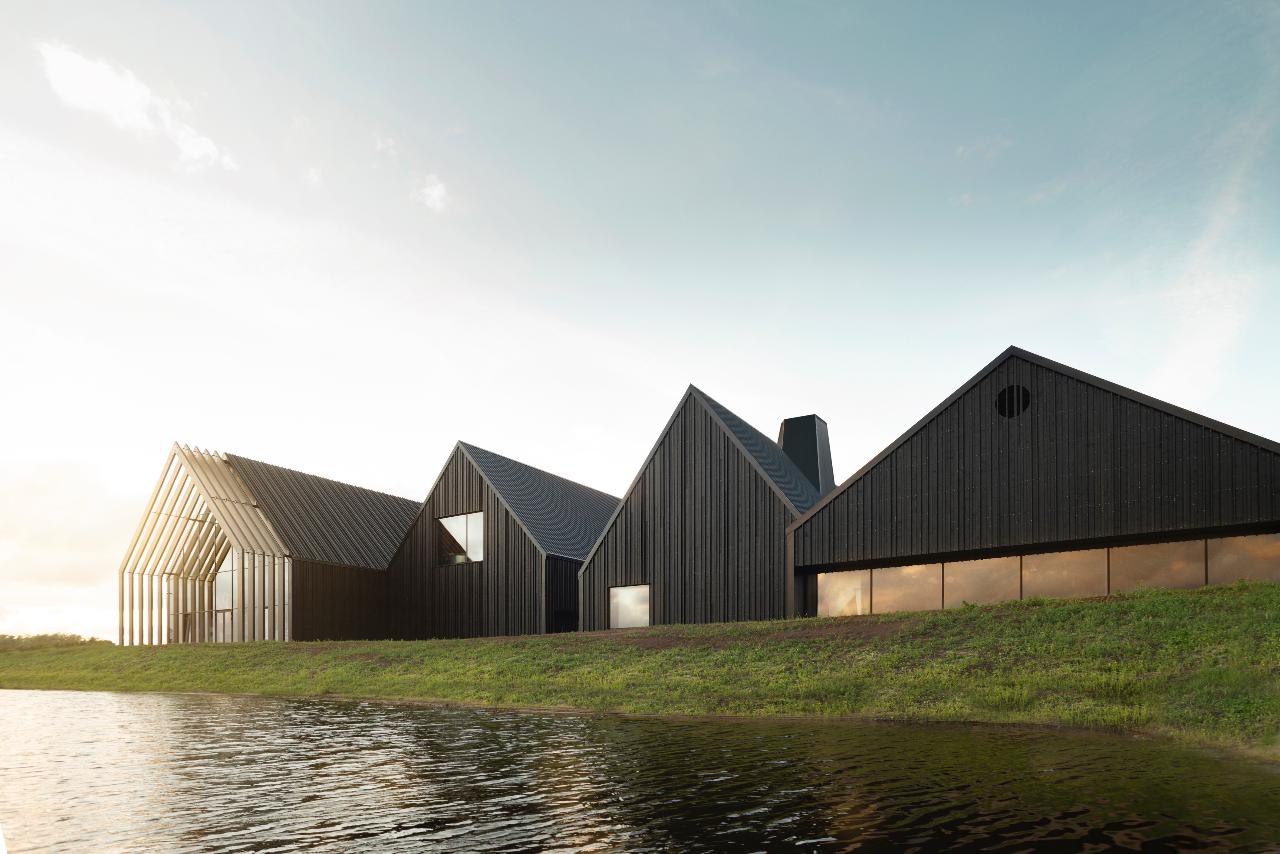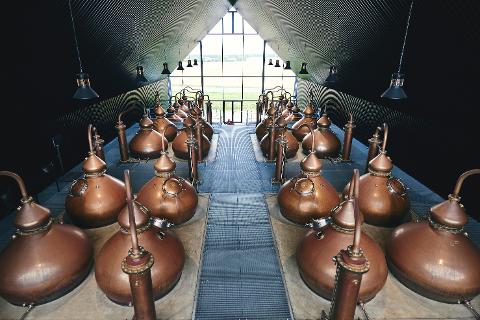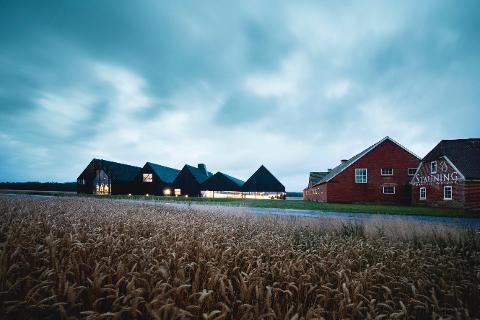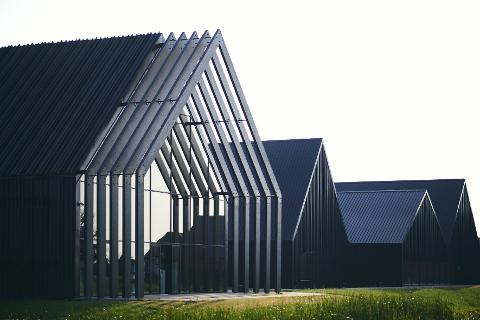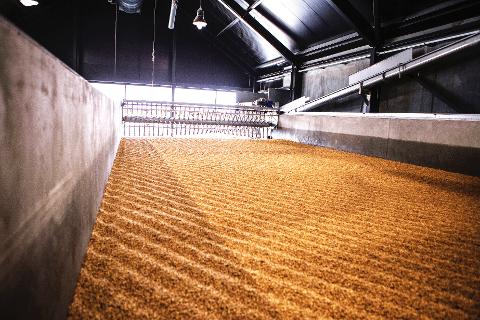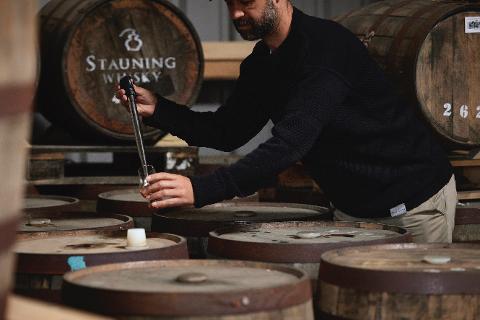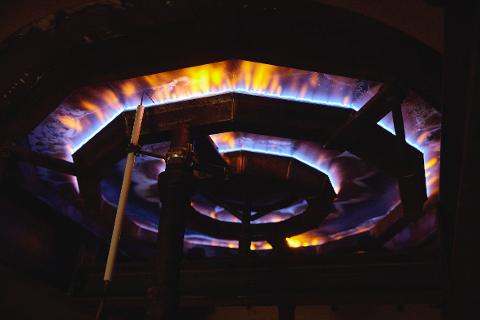 Duration: 90 Minutes (approx.)
Product code: PDTELK
VIRTUAL EVENT

Join us live from Denmark as CMO and Co-Founder of Stauning Distillery, Alex Højrup Munch takes you through the award-winning Stauning range.
What was started by nine friends (a doctor, a butcher, a teacher, a helicopter pilot and four engineers) in a remote village on the West Coast of Denmark, has now grown into one of the most interesting up-and-coming distilleries that we have ever seen. All beginning with from two small pot stills in an old butchery
Having next to nothing, the nine friends had to find their own ways to achieve their vision: A 100% Danish whisky, one which reflected the place and could stand up to the finest from around the world.
"We had to make our whisky with what grew around us," says Lasse, one of the founders. "The same applied to the engineering. We just used and adapted what was lying around, saw what we could replicate from a normal distillery, and then fine-tune". And so they did. The barley, they got from a local farmer. Malting was done on the tiled floor of the butcher's cold room. In a nearby museum, they found the peat to dry and smoke the malted barley, and milling was done in an old meat mincer.

And then, they grew!
Now they could use the same equipment as every other distillery, but they didn't. What started as a necessity in the abattoir had now formed into a philosophy, and in 2018, Stauning opened the doors to a new and modern, purpose-built distillery. Even though capacity now has risen ten-fold, it's still a small distillery. Inside, the Stauningers are still making whisky their own way with small pot stills, open floor malting and direct fire heating.
Join us as we give you the heads-up on a very exciting distillery that has reached international acclaim, but is yet to really reach the shores of Australia.

Fun fact: Stauning was named Brand Innovator of the Year in the Icons Of Whisky 2021 awards.

What's included in the pack?

1x tasting mat, to keep track of your drams!
15ml x Stauning Kaos - 46%

15ml x Stauning El Classico Research Series - 58.5%

15ml x Stauning Rye - 58.5%

15ml x Stauning Smoke - 46%

15ml x Stauning Peat - 46%
What time should I sign-on, and how do I join the event online?
You will receive a link via email 1 day prior to the event. For any queries, please contact Miranda at events@whiskyandale.com.au
6:45pm The Zoom waiting room opens
7:00pm Tasting begins
8:30 - 9:00pm Community catch-up, and questions
About your presenter:
Alex Munch (CMO and cofounder)
Alex Munch is cofounder and one of the four engineers in the group of nine friends. His daily function at the distillery is Sales/Marketing Director and product development. A big part of the role is strategy. Stauning Whisky have quickly become a big company and continue to grow. Before COVID-19, Alex traveled the world selling and branding Stauning Whisky. Now, it's happening virtually!
Postage:
Express Post of Stauning tasting packs is included in the ticket price
How do I change my booking date?
We'll be happy to change your booking date provided you contact us more than 14 days prior to your original booking date. To change your booking date, please email info@whiskyandale.com.au with the following information and our team will contact you within 5 business days:
~ Booking reference (beginning with 'R')
~ Booking name (not attendees name)
~ New class dates (see 'Whisky Classes' via our website for a list of available dates)
~ please note, change of dates are available for classes only, not events. Most events are not repeated and therefore are unable to be changed.
Cancellations
No returns, refunds, cancellations or exchanges on any tickets or tasting packs. If you're unable to attend a class or event, we recommend nominating a friend or family member to take your place! No notification is required for change of attendees name, simply quote the booking name on arrival.
Last minute cancellation due to exceptional circumstances
We understand that unexpected events can pop up at the last minute. In the case you are unable to make a class or event and are unable to give 14 days notice prior to your original booking date, please follow the details below:
~ Illness: In the case that the participant is unable to attend due to an illness, please email a medical certificate and your booking reference (beginning with 'R') to info@whiskyandale.com.au by no later than 12pm on the day of your class or event booking. Our team will be in touch within 5 working days. All booking cancellations in the case of illness will be offered a full refund or change of booking date minus booking fees and administration fee of $15 per person.
~ Family emergency: In the case of a family emergency, please email your booking reference (beginning with 'R') and emergency details to info@whiskyandale.com.au no later than 12pm on the day of your class or event booking. All booking cancellations in the case of a family emergency will be offered a full refund minus booking fees and administration fee of $15 per person.
Age Restrictions
All participants must be over the legal age of 18 years in order to participate and consume alcohol.
Disabled Access
Please note that the tasting room is located on level 1 and accessible only via a single staircase. If you are unable to climb stairs, it may be possible to move the tasting to a wheelchair accessible venue located on the ground level. Please email info@whiskyandale.com.au to confirm if disabled access is available before booking.
Privacy Policy
By purchasing a ticket to an event, you acknowledge that the event may be filmed or photographed and give consent for the film or photographs to be published on any platform by Whisky & Alement or by any other entity used for promotion. Films and photographs may be used occasionally for other marketing purposes.
Gift vouchers
Gift vouchers cannot be exchanged for cash or any other product.