W&A X SMWS Launch Party: SMWS 72.89 "Pirates Breakfast Juice"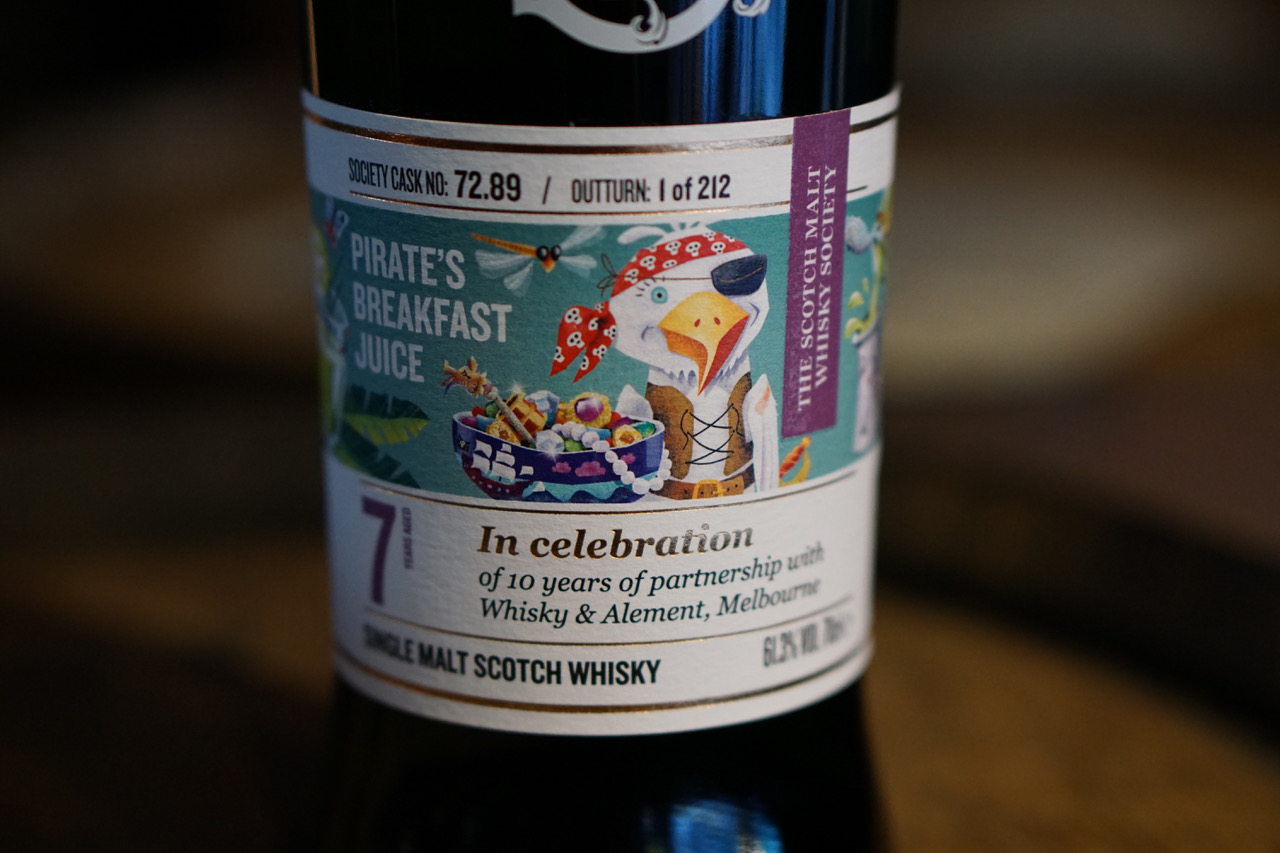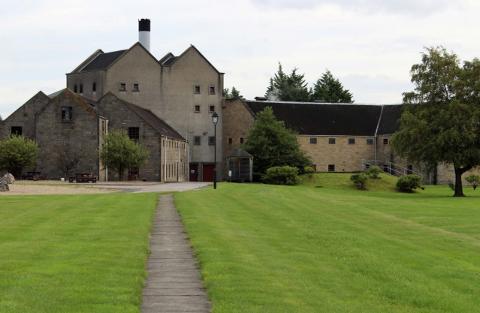 Duration: 90 Minutes (approx.)
Product code: PUAWX6
To celebrate 10 years of Whisky & Alement, the SMWS are thrilled to present cask 72.89 "Pirates Breakfast Juice." We will be celebrating the launch of our single cask along with the our friends at the SMWS via a Caribbean themed Zoom party, setting sail September... your classic tasting, with a twist!
Set yourself up at home on Wednesday September 23 with 3 x 30ml pours, a fancy Caribbean cocktail, and a tropical pale ale thanks to Kaiju Krush as we prepare to crack into the latest Whisky & Alement single cask: 72.89 "Pirates Breakfast Juice!"
Pirates Breakfast Juice was aged just 6 years in a bourbon barrel, then finished for one year in an ex-Flor De Cana (rum) barrel, and is a testament to what the spirit at distillery 72 is capable of (tasting notes below!). The sharply descending lyne arms at distillery 72 create a robust and oily new-make spirit, perfect for the role this distillery plays as the backbone of the worlds second top selling blended scotch whisky.
Julian White, W&A Co-Founder speaks: "Selecting single casks of whisky sounds like a dream job, and it is certainly one of the top perks to running a whisky bar. Looking beyond personal preference is an aspect that we take into account when selecting these special bottlings, because they need to appeal to so many people... but there is also importance in selecting a style."

Whisky & Alement co-founders Brooke Hayman and Julian White are no strangers to selecting great spirit! The first single cask exclusive was selected back in 2012 from Lark distillery, and since that time, we have brought you exclusive releases from New World Projects, Sullivans Cove, Fleurieu, Glenallachie, Hidden Spirits and, of course, the Scotch Malt Whisky Society.
"This particular cask of distillery 72 was selected for a variety of it's qualities and it's definitive style. We wanted it to be fun and evocative of a mood."
72.89 "Pirates Breakfast Juice" Tasting Notes:

Whisky & Alement found pine-lime and banana split with waffle cone triangles. Also, tinned pear juice and sparkly malt spice. In Scotland, the panel noted treacle coated beeswax, sweet vanilla custard and dotted fruits such as pineapple, green apple and ripe pear. We all found this hot at first, but it opened up with aplomb with oodles of vanilla, coconut, almond cake, rum and raisin ice cream and lemon sponge. With decent time in the glass, white chocolate, pineapple jelly and chewy malt. Matured for six years in a bourbon barrel before being transferred to a Nicaraguan Rum cask.
What's included in the pack?

A tasting mat / game sheet!

An SMWS and Whisky & Alement "Pirates Breakfast Juice" bandana

1x Caribbean cocktail by Whisky & Alement bar manager, Lachlan Watt

1x Kauji Krush Tropical Pale Ale - 375ml / 4.7%

30ml x Miltonduff 15 Year Old - 40%

30ml x Flor De Cana 12 Year Old - 40%

30ml x SMWS and Whisky & Alement 72.89 "Pirates Breakfast Juice," Celebrating 10 Years of Partnership with the SMWS - 61.3%
Whisky needs to take you somewhere and be the flavour that triggers a strong memory. The lovely thing about the Scotch Malt Whisky Society bottlings is that there is the opportunity to name the whisky, devoid of distillery naming influence. The single image, three word title and flavour need to work together to create an atmosphere. I believe the three - image, title and flavour - really do transport us in this bottling.
" - Julian White (W&A Co-Founder)
What time should I sign-on, and how do I join the event online?
You will receive a link via email 1 day prior to the event. For any queries, please contact Miranda at events@whiskyandale.com.au
6:45: Zoom waiting room opens
7:00 - 8:15: Tasting
8:15 - 8:45: Community catch-up, and questions
Postage & Pickup:
FREE Express Post included for all tasting packs

Due to stage 4 restrictions, pickup is temporarily unavailable